1601 Ogden Avenue
Lisle, IL 60532
Between RT. 53 & Yackley on the South side of the road

(630) 968-6332
Serving You Today Until 4:00 pm
| | |
| --- | --- |
| Monday | 10:00 am - 4:00 pm |
| Tuesday | 10:00 am - 4:00 pm |
| Wednesday | 10:00 am - 4:00 pm |
| Thursday | 10:00 am - 4:00 pm |
| Friday | 10:00 am - 4:00 pm |
| Saturday | 10:00 am - 4:00 pm |
| Sunday | 12:00 pm - 4:00 pm |
Corona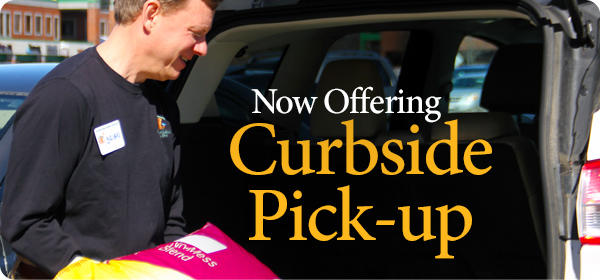 To maintain a safe environment for you & our TEAM,
we will remain open, but offer CurbSide Pick up ONLY.
This service will allow you to continue to feed your birds without coming into the store.
You can still buy anything you normally would, you'll just be ordering by phone for
curb-side pick up.
Curbside Pick Up Service: Call 630-968-6332
Please call ahead during normal business hours, and be patient with us if you can't get through the first time you call. We'll be taking a lot of phone orders and we may be a bit slow at first.We'll all be working just as hard as we can.
Enjoy feeding your birds.
Hopefully, it will bring a bit of calm in this storm.
Thank you. We so appreciate your business!
Brian, Ondine, Lisa, Bev, Barb, Dave & Robin